The Greenmarket Report!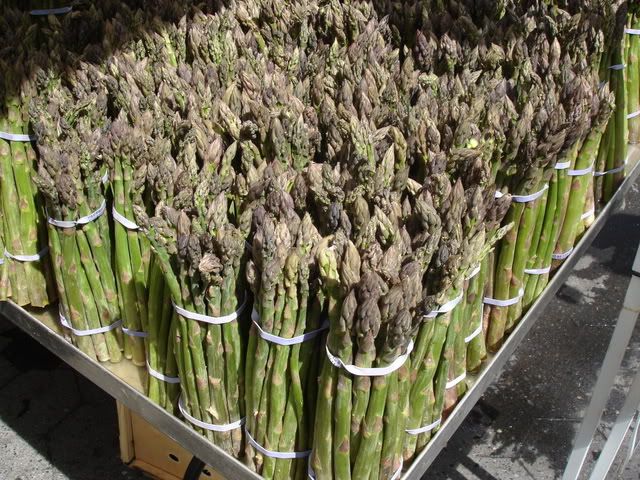 It's another great week at the Union Square Greenmarket!  Spring produce is starting to show up, so if you haven't checked your local farmer's market yet, it may be time.  The big newcomer since last time?  Asparagus!  I've been eating asparagus like a maniac for a couple of weeks now, but it's nice to see that the local stuff is finally ready.  Some of the haul from our last report are still hanging around; ramps are still in evidence, but I didn't see any green garlic. This week I even got the special treat of meeting the producers in person at one stand: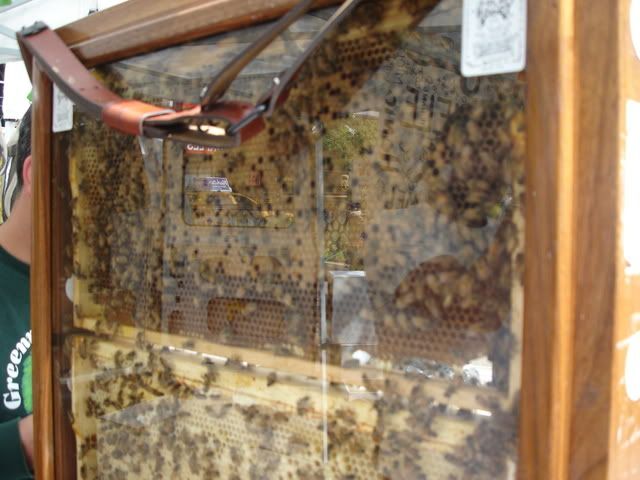 Always nice to see the, uh, small farmer taking a personal interest; the honey I sampled was delicious.  Greens like spinach and arugula are starting to show up on the stands, but the most interesting green to show up this week was pea shoots: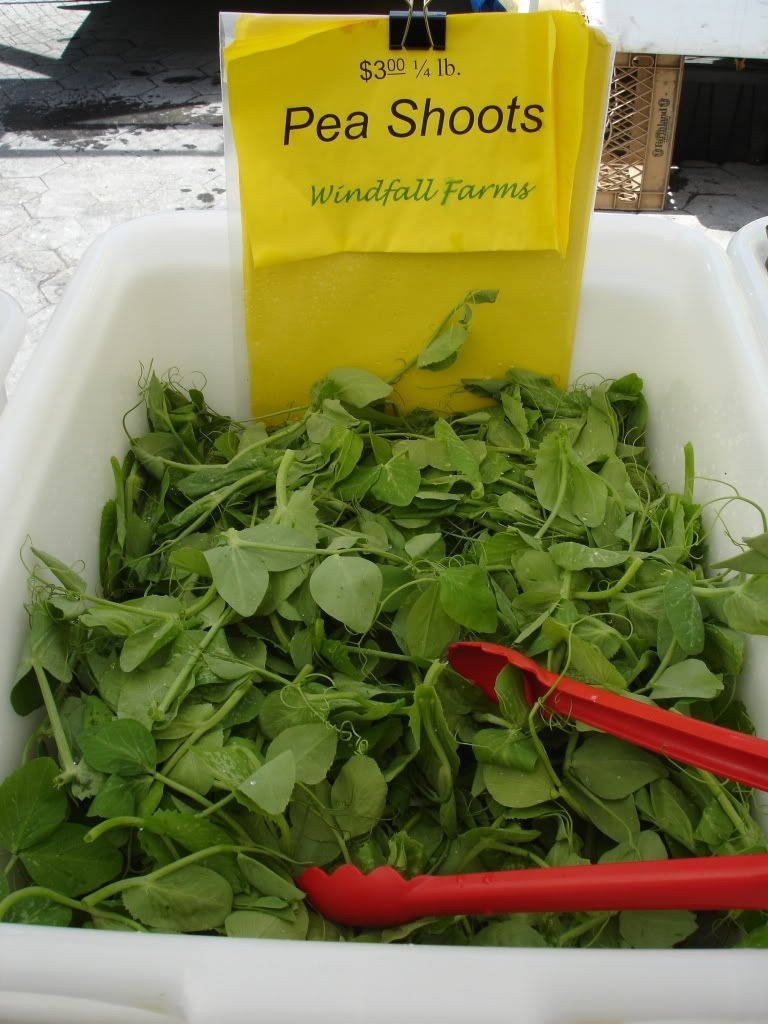 Although they aren't commonly used in American cuisine, pea shoots are one of my favorite vegetables.  They're tender and sweet, and are perfect either raw in a salad or sauteed as a side dish to your dinner or topped with seared scallops.  If you've never had pea shoots, I highly recommend trying them.  There's nothing more fresh and springy.
I was also excited to see one of the spring's most renowed delicacies: morel mushrooms.
I have to admit, morels are here so fleetingly that I have never before actually managed to pick some up and try them, but I'm hoping to change that this year.  Morels have a brief season and are eagerly hunted by amateur pickers all over the country.  They're supposed to be great just sauteed in butter with a little salt, but there are whole pages on the internet devoted to the morel.  For Mark Bittman's take on a quintessential spring dish, morels and asparagus, try this NYT recipe.  (It's worth noting that you should NOT eat them raw.)
Stay tuned.  More farms are starting to show up again now that the season is in swing again, so it's just going to get better from here on!  A few of this week's flowers to send you off: